IF YOU'RE INTERESTED IN BOOKING SERVICES AT ABOVE GROUND WE ENCOURAGE BOOKING AHEAD THROUGH ONLINE BOOKING.
Don't know which salon to book?
For a more lo-fi environment LoDo may be the right fit for you! Although it's still fun and energetic it's more mellow and relaxing.
For a Hi-fi party environment Five Points is probably the vibe for you. We will be playing Lo-Fi vibes on Wednesdays and Thursdays to be sure we honor everyone.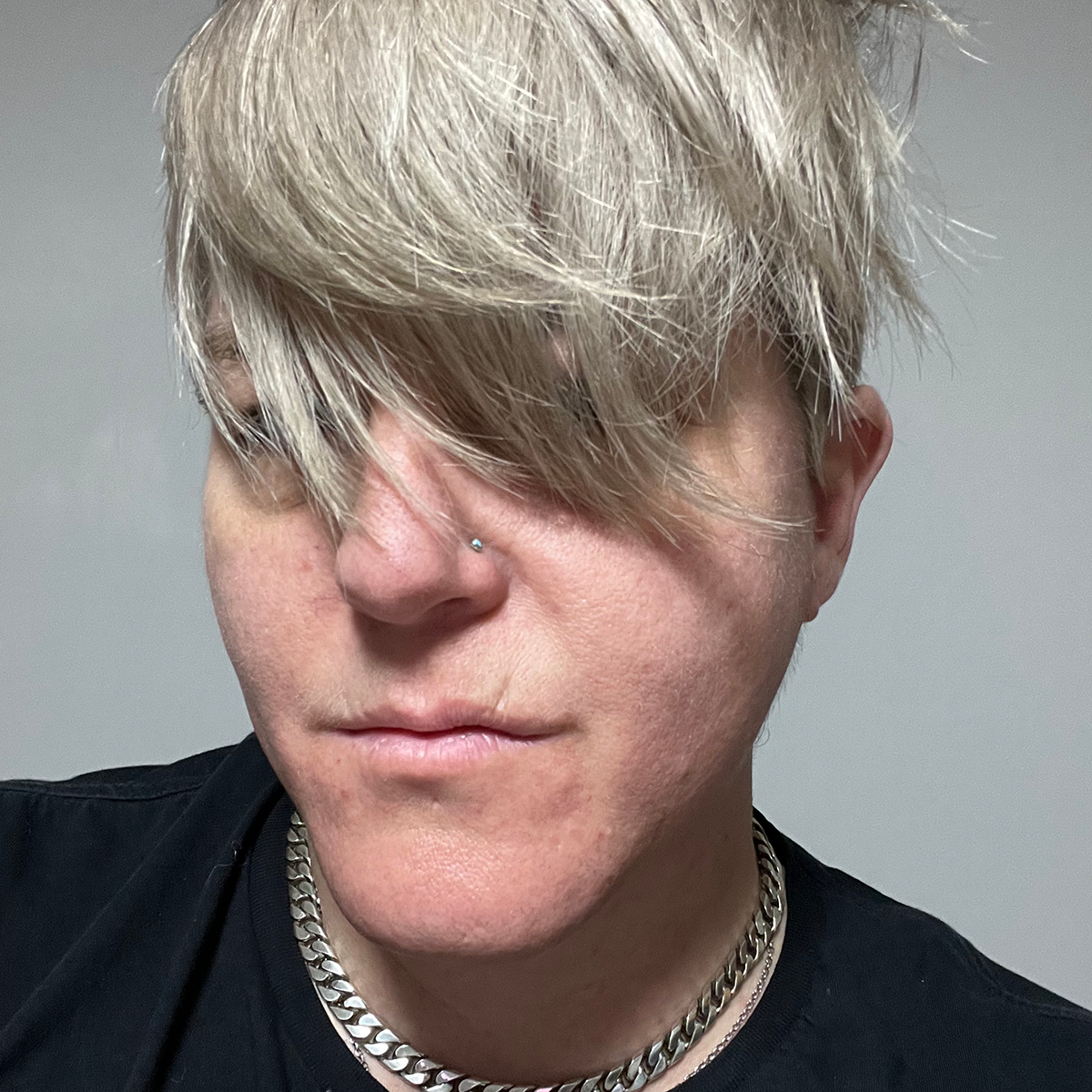 ASHE
Founder & Owner | Pronouns: They/Them | Instagram >>
Ashe has been bringing a natural understanding of trend and precise perception of what is up-and-coming in fashion, music and culture to styling clients for 18 years. An international education and apprenticeship in hair styling, cutting and coloring informs their distinct and sought after methods as a hairdresser. From session styling for Kevin.Murphy to editorial work in London, Ashe is an inexhaustible source of energetic inspiration. Ashe is only accepting new short hair clients. If you have long hair and you want to chop it please book "full chop reinvent". Ashe will accept new curly clients as long as curly hair is worn short and natural. 
**new curly clients please arrive with your hair dry and styled the way you wear it 
BOOK ASHE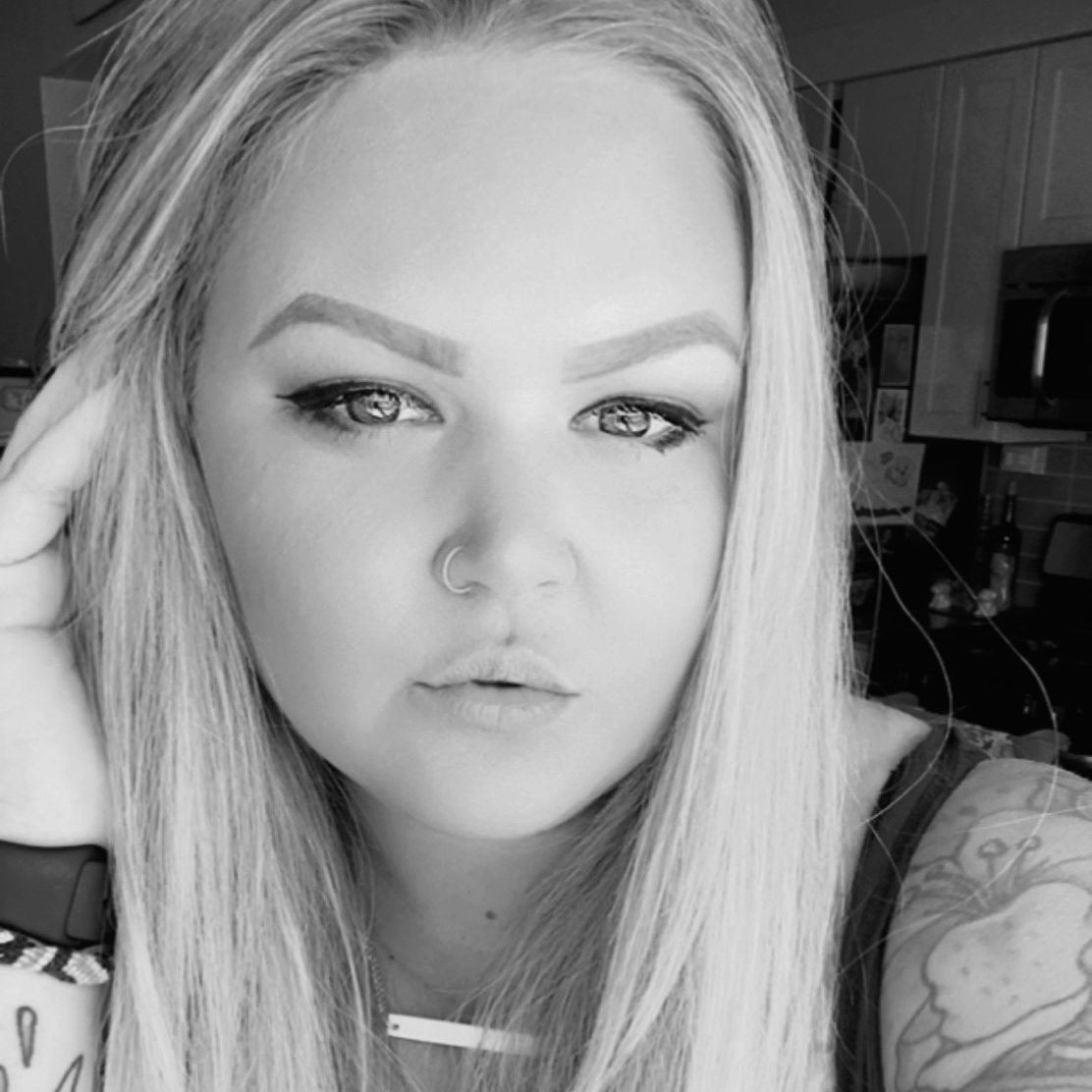 ALLIE
Allie is not accepting new clients until 2023 | Senior Stylist | Pronouns: She/Her | Instagram >>
After spending her childhood in Des Moines, IA Allie has been in Denver for the past 21 years. She has 13 years of experience behind the chair, is trained in wella color and specializes in vivid colors, fades, and long haircuts. Allie's true passion is developing strong relationships in everything she does, both professionally and personally.
BOOK ALLIE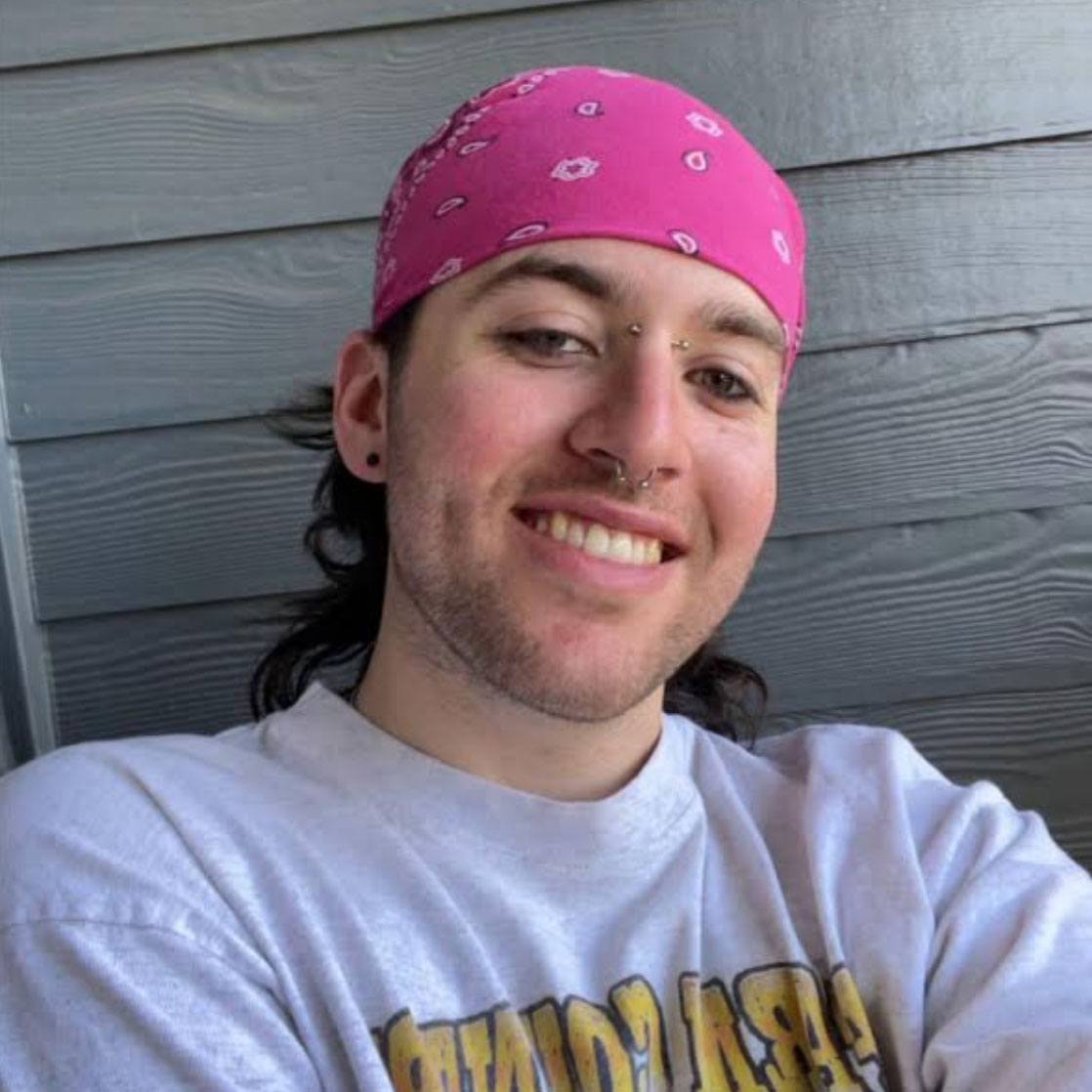 ELI
Junior Barber | Pronouns: They/She | Instagram >>
Eli is now working at LoDo please click here to book with them.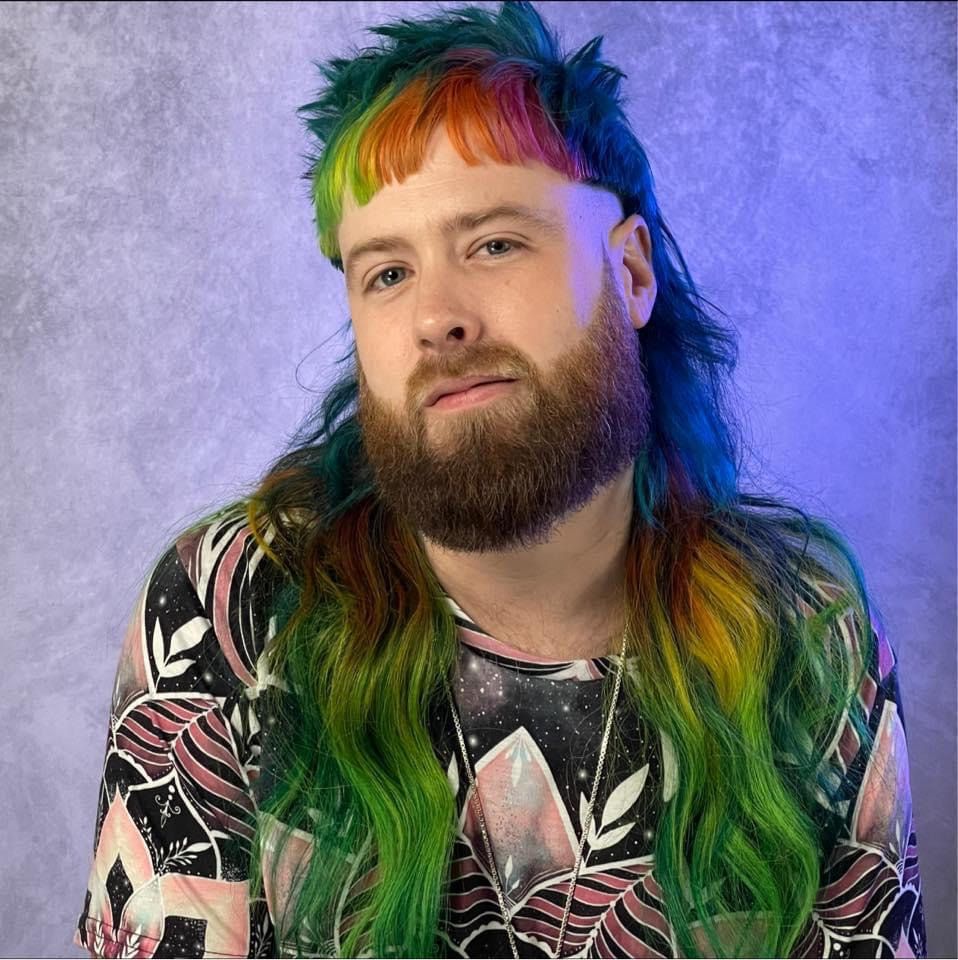 EVAN
Stylist | Pronouns: He/Him | Instagram >>
Evan Davis grew up in Long Island, NY and has been a Colorado resident for 9 years and absolutely loves the outdoor lifestyle this state has to offer! While attending Paul Mitchell, Denver in 2015 he developed a love of creative hair color and has been brightening up Denver with rainbow hair ever since. Outside of hair, Evan is a flow arts enthusiast, teaching and performing hoop and poi at music and flow festivals across the US for the last 10 years. Catch him out and about around Denver at the local music venues as well as his other two favorite places, Cheesman Park and Red Rocks Amphitheater! Evan can't wait to bring those inner rainbows to your hair and hopes to see you in his chair soon!
BOOK EVAN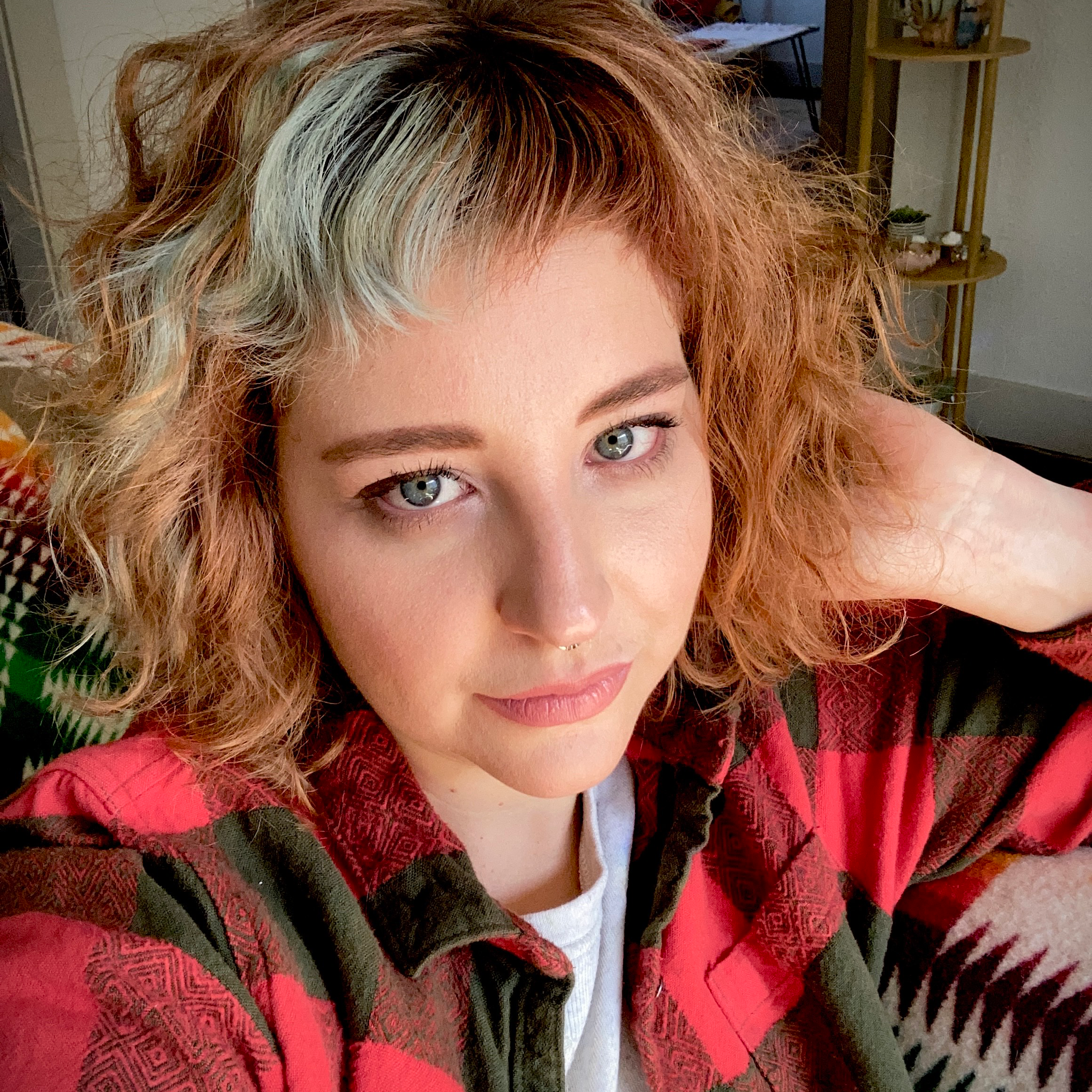 GINA
Stylist | Pronouns: She/Her | Instagram >>
Gina is an expressive and creative hair stylist who excels in precision cutting, curly hair, reds, blondes, and anything you want to challenge her with. She doesn't like to limit herself in the range of her ever-developing skill set and is always eager to experiment and learn. Active in pursuing education, she has attended many courses led by such industry rock stars as Vivienne Mackinder, Ira Pope Sage, DJ Muldoon, Pope the Barber, Jane Edo, Presley Poe, Keya Artistically Neal and Jay Mahmood. She has also attended the Eufora cutting academy in Toronto. Before becoming a stylist, Gina received her PhD in English Literature from Brandeis University. She is more than ready to talk about the high and low brow alike while you occupy her chair!
BOOK GINA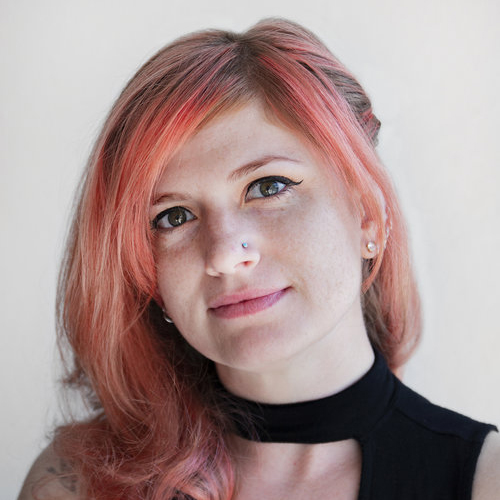 LAKSHMI
Senior Stylist | Pronouns: She/Her | Instagram >>
Lakshmi approaches each cut, style, and color with a wealth of experience and serious creative edge. Lakshmi is ready for everything color: dramatic bright colors, balayage, natural highlights, and gray coverage and uses Wella, Pravana and Pulp Riot. Also ready for all cutting, she particularly loves doing short fades, pixies, long layers, precision a-lines, as well as texture and razor cuts. She can also give Olaplex treatments and eyebrow and lip waxing. With 13 years as a stylist, Lakshmi is happy to now call Above Ground her salon.
BOOK LAKSHMI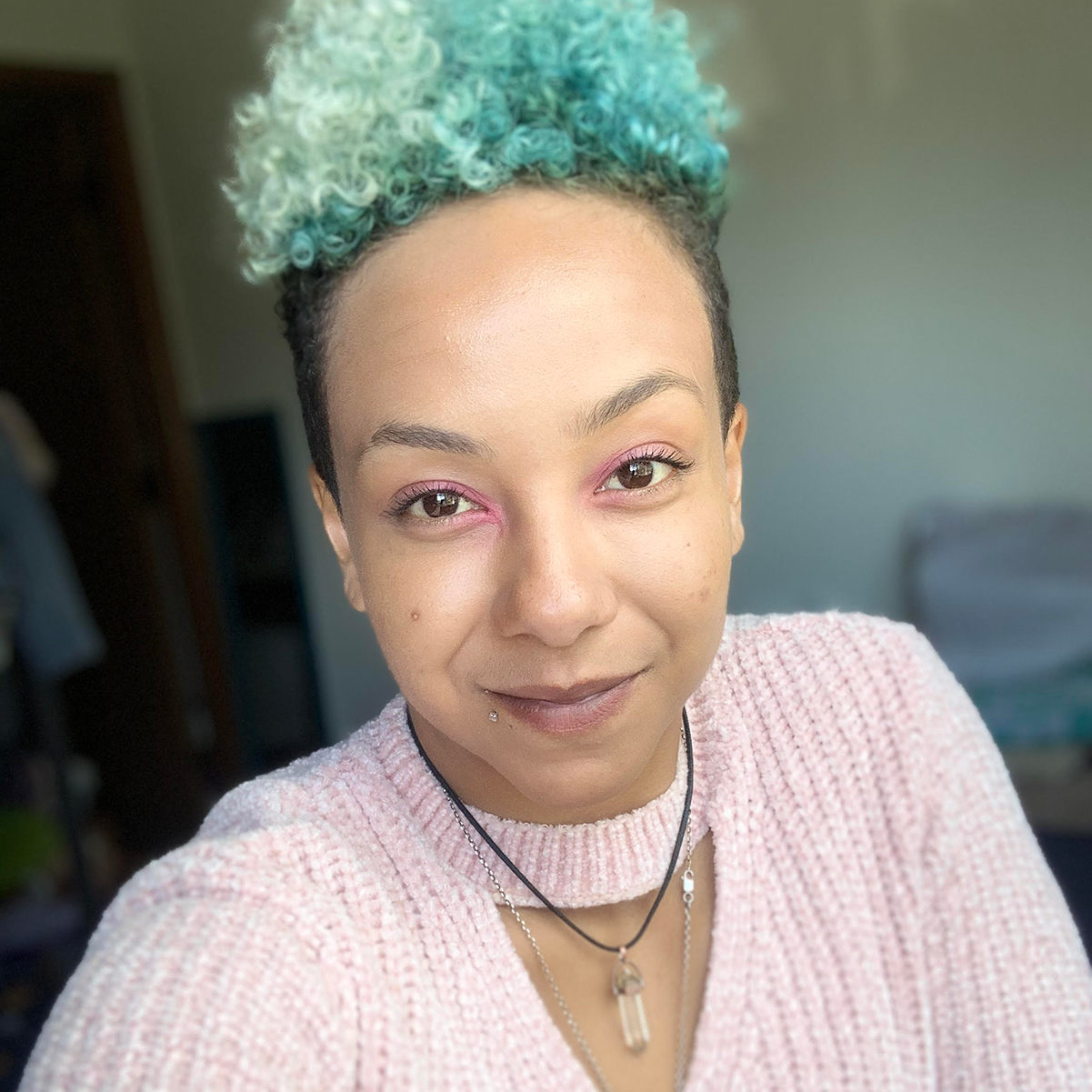 RHONDA
Stylist | Pronouns: She/Her | Instagram >>
Rhonda is texture specialist that used her own struggle with her hair to seek out education in textured hair. She has been trained in the Ouidad carve and slice technique as well as getting experience assisting many curl/texture specialists. She has completed close to 1,000 cuts on textured hair in the past 4 years. She is very passionate in all things texture! She specializes in waves, curls, coils, and everything in between. She provides many services as well as education for each client on caring for their hair at home.
Vivid color | Highlight/lowlight | All over color | Grey coverage | Grey blending | Fades | Short/long hair | Wavy, Curly, Kinky specialist | Braids | Twists | Flat twists | Coils | Kids cuts
BOOK RHONDA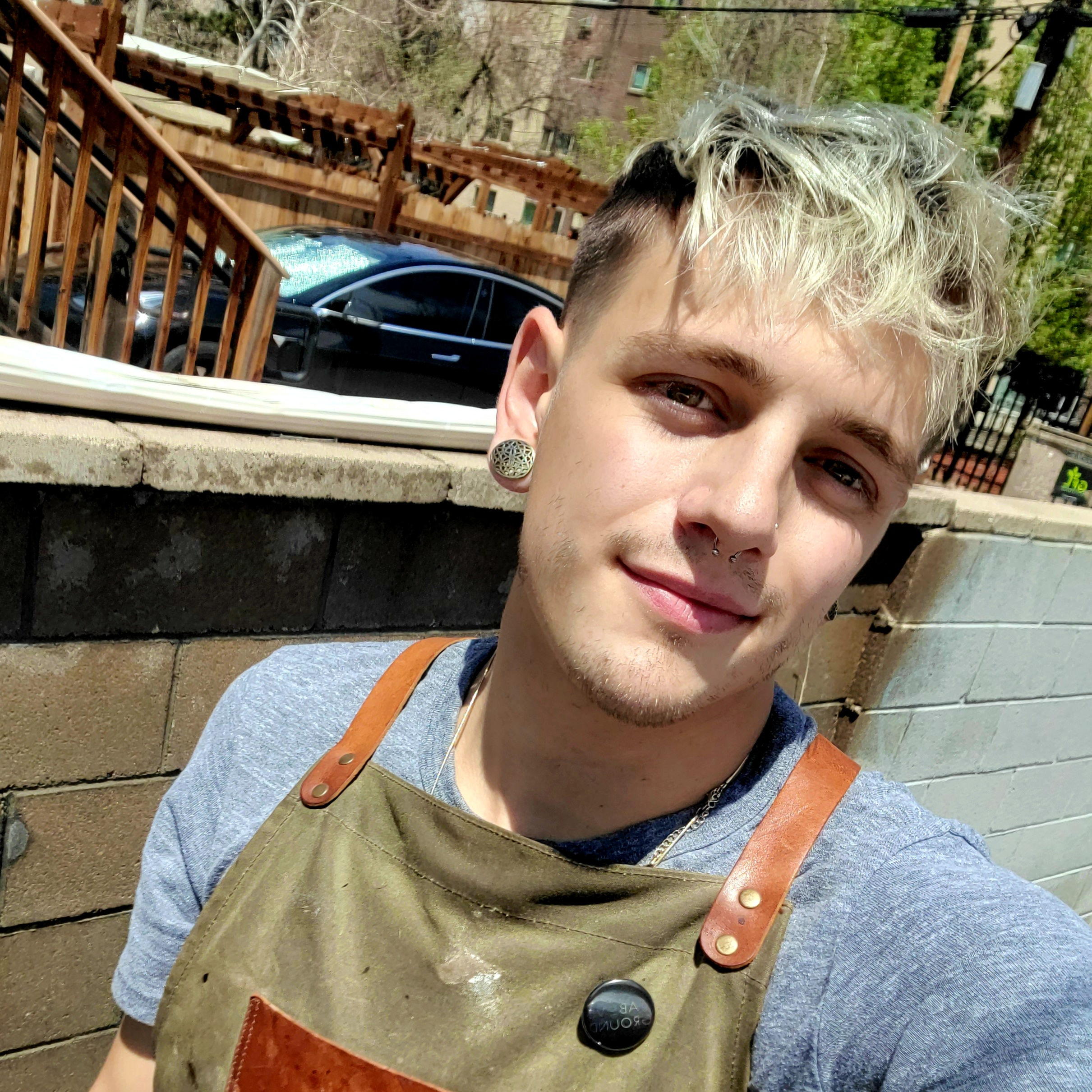 ROSS
Stylist | Pronouns: He/His
From the beginning, Ross has demonstrated exceptional passion and skill for styling hair. He was selected for the Aveda team for London fashion week while attending the Aveda Academy from 2015-2017. After an apprenticeship at Matthew Morris and a few years at Floyd's Barber Shop, Ross is so enthusiastic about bringing his talents to the Above Ground team. He specializes in fades, balayage and styling. If you're looking for a fun up style for a night out, a crispy fade, or a gorgeous natural balayage, Ross has you covered.
BOOK ROSS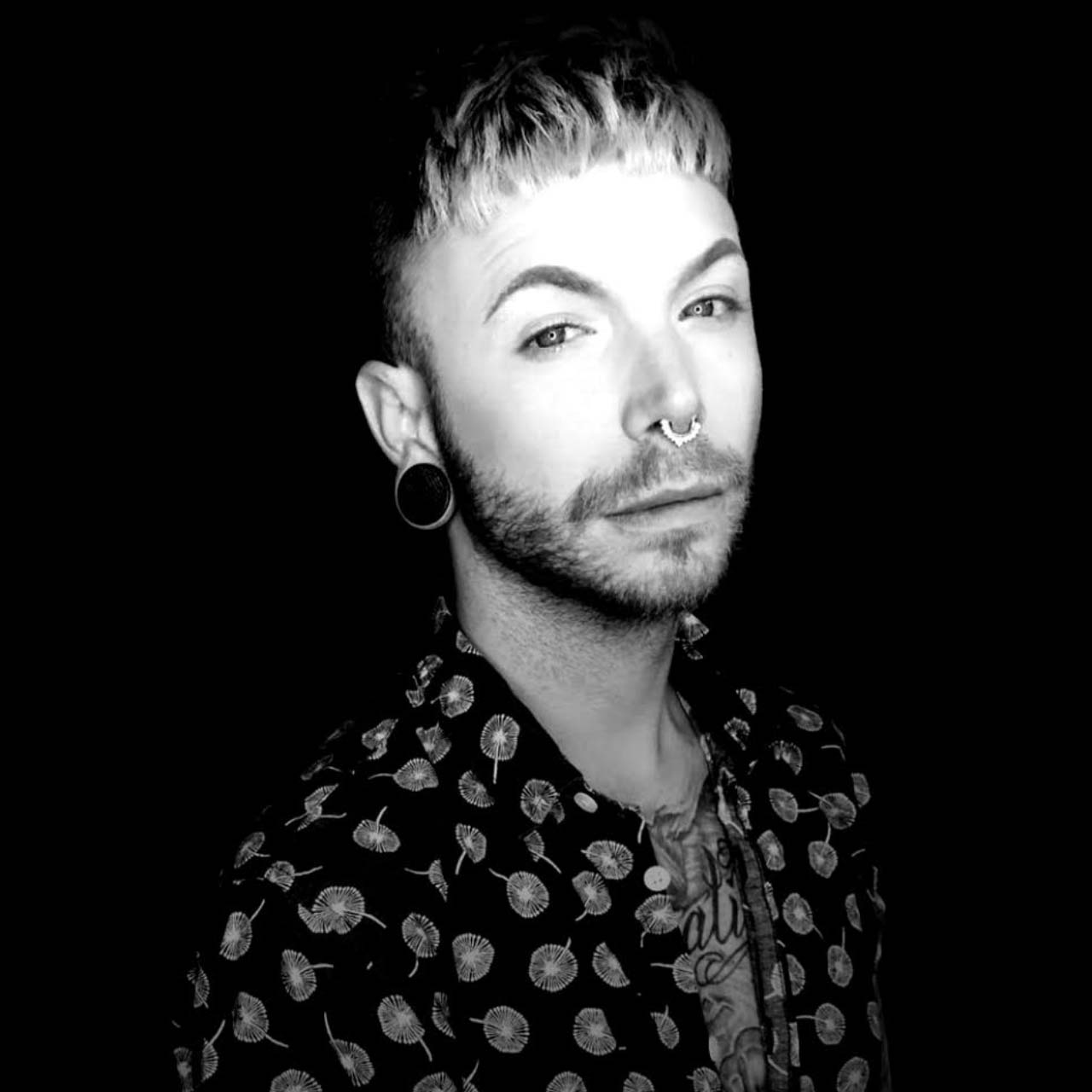 SHANE
Stylist | Pronouns: He/His/She/Her | Instagram >>
Shane has been a cosmetologist for eleven years.  New to Colorado he's eager to build his clientele. He strives to further his education in a every way.  Shane specializes in fashion colors/ hair of all lengths/ blondes/ balayage/ and extensions. He uses matrix, redkin, Pulp Riot and Pravana. Shane is also a toner fanatic! Using Shades EQ he will never let you leave the salon with anything but the perfect tone. Shane loves connecting with his clients one on one and believes consultations are key to leaving the salon looking your best. Consistently taking pride in his work, he is confident you will love it too!
BOOK SHANE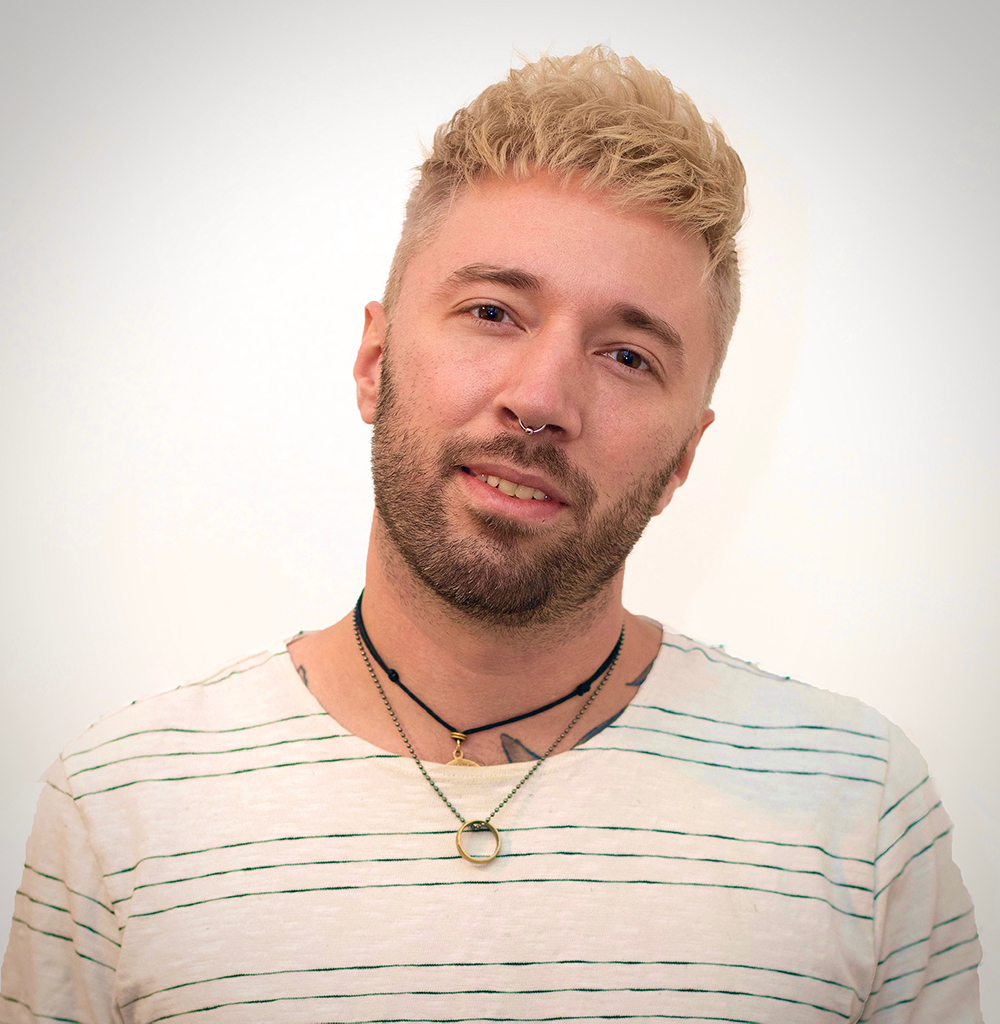 SHAUN
Senior Stylist | Pronouns: He/Him | Instagram >>
Shaun has been doing hair for 14 years plus. He sees hair as his passion and art to create. Specializing in cutting, natural blending of highlights and colors as well as fashion colors. He has been an educator for Aveda along with runway and editorial work all over Denver.
BOOK SHAUN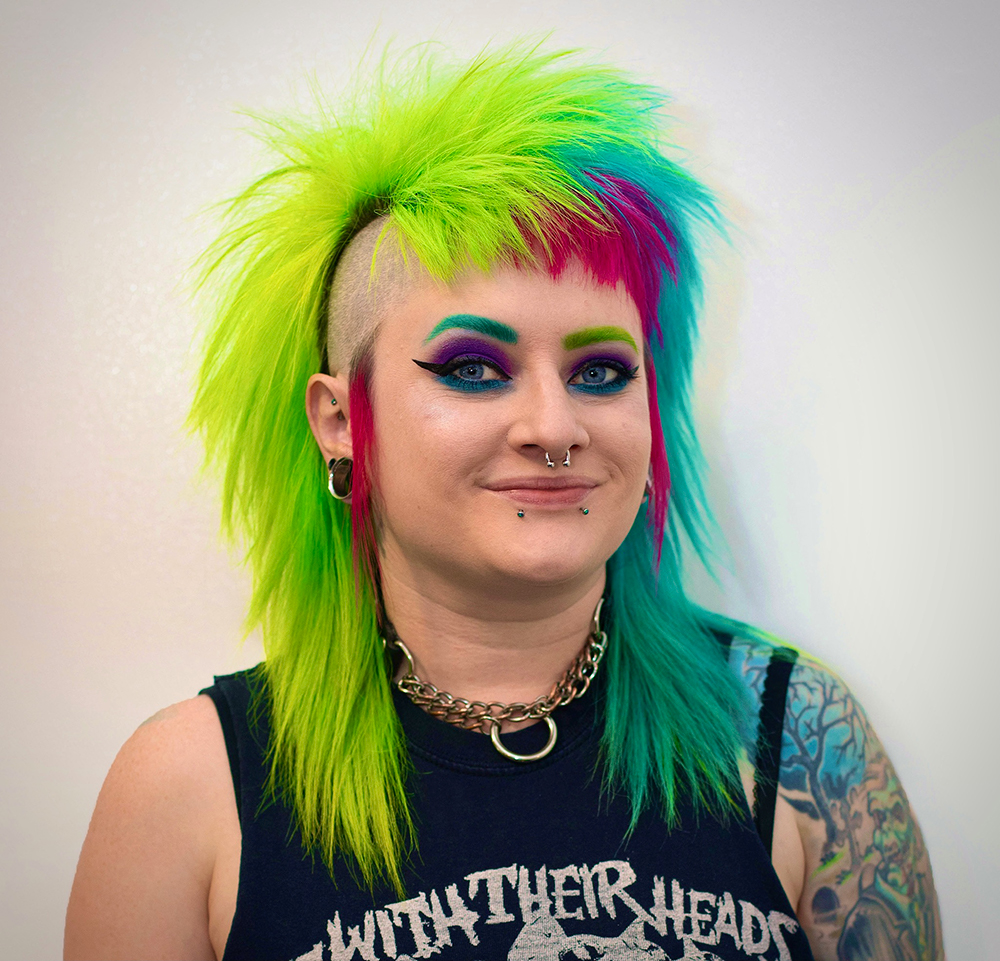 STACY
Senior Stylist | Pronouns: She/Her | Instagram >>
Stacy has spent the last 12 years perfecting her skills as a stylist. She loves to be creative and brings a fresh edge to everything from avant-garde styles to classic looks. Having undergone training with Wella, Redken, Matrix, Swarzkopf and Paul Mitchell, Stacy has a deep understanding of color and has an artistic and creative talent for transforming hair. From bold vivid colors, to natural subtle highlights and everything in-between, color is one of her passions. Pixie cuts, asymmetrical styles, precise fades and long layers are her specialties when it comes to cuts. Stacy draws creative inspiration from working with a variety of styles and clients, and uses that inspiration to create new and exciting looks for all of her clients.
BOOK STACY