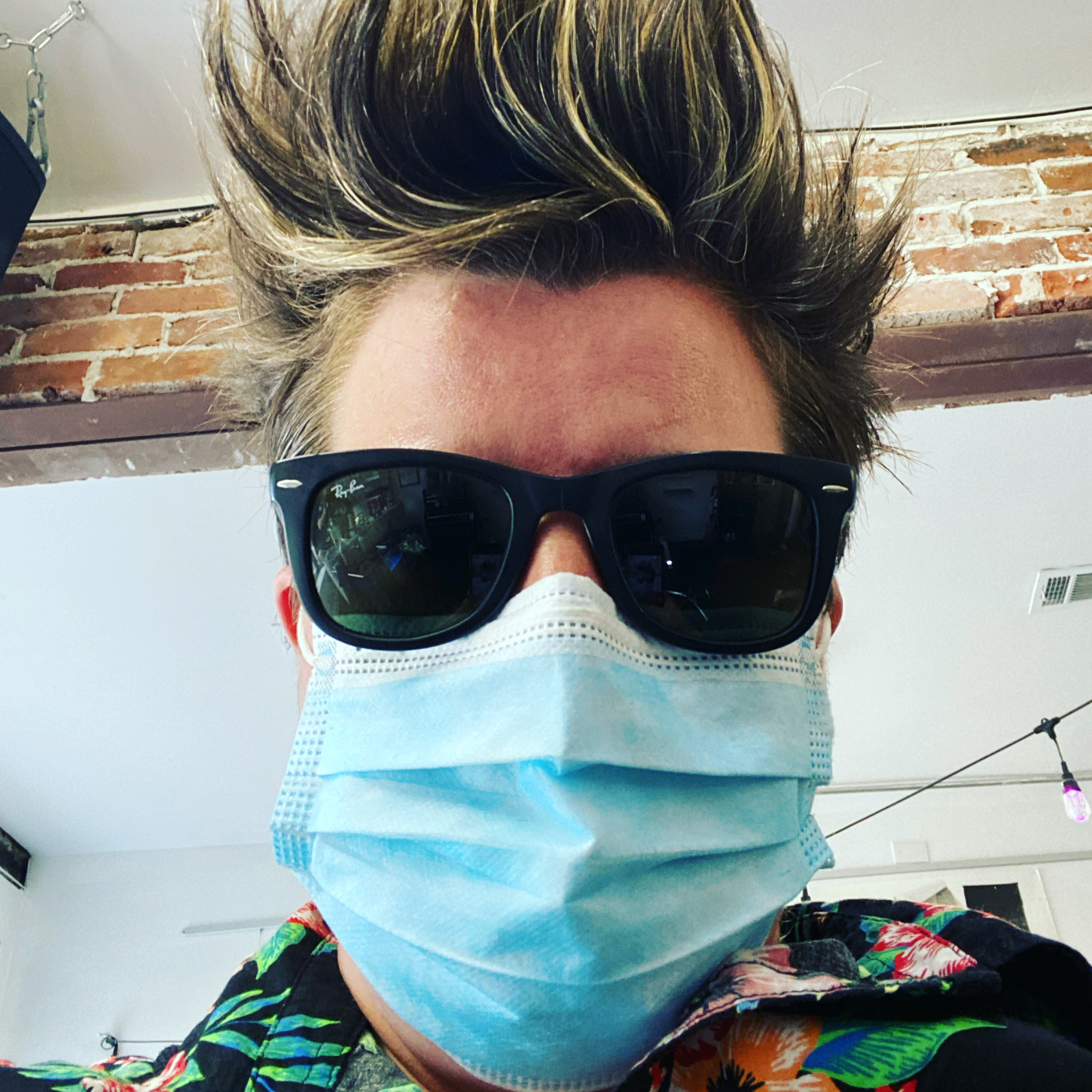 ASHE BOWEN
Founder & Senior Stylist | Pronouns: They/Them | Instagram >>
Ashe has been bringing a natural understanding of trend and precise perception of what is up-and-coming in fashion, music and culture to styling clients for 18 years. An international education and apprenticeship in hair styling, cutting and coloring informs their distinct and sought after methods as a hairdresser. From session styling forKevin.Murphy to editorial work in London, Ashe is an inexhaustible source of energetic inspiration. Ashe is only accepting new short hair clients. If you have long hair and you want to chop it please book "full chop reinvent". Ashe will accept new curly clients as long as curly hair is worn short and natural. 
**new curly clients please arrive with your hair dry and styled the way you wear it 
BOOK ASHE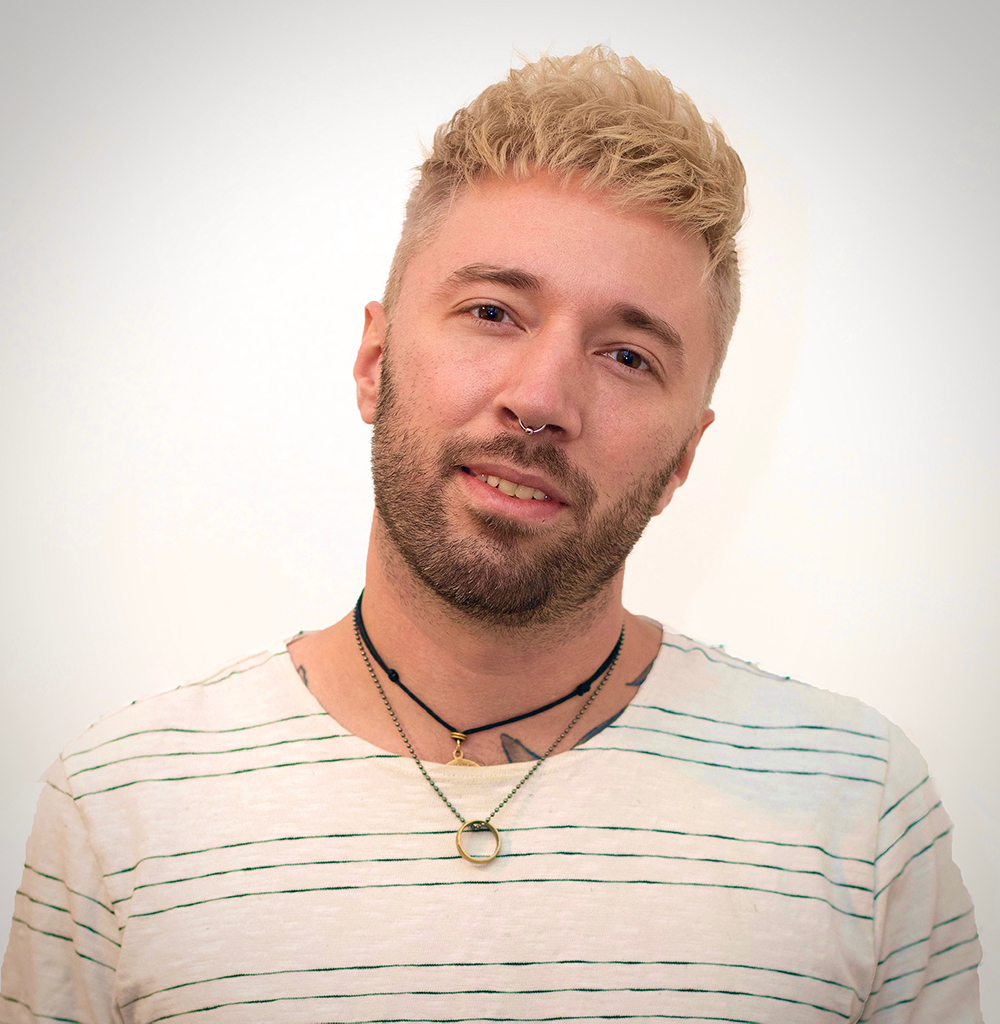 Shaun
Senior Stylist | Pronouns: He/Him | Instagram >>
Shaun has been doing hair for 14 years plus. He sees hair as his passion and art to create. Specializing in cutting, natural blending of highlights and colors as well as fashion colors. He has been and educator for Aveda along with runway and editorial work all over Denver.
BOOK SHAUN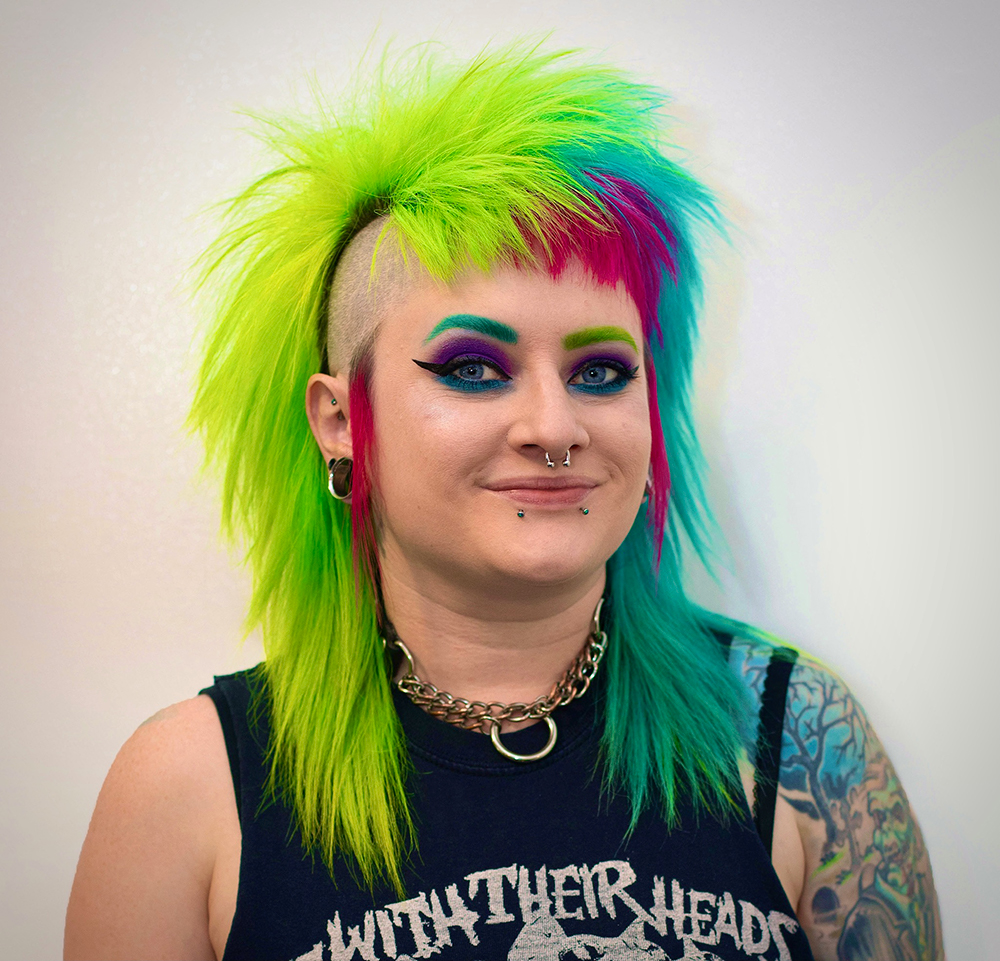 Stacy
Senior Stylist | Pronouns: She/Her | Instagram >>
Stacy has spent the last 12 years perfecting her skills as a stylist. She loves to be creative and brings a fresh edge to everything from avant-garde styles to classic looks. Having undergone training with Wella, Redken, Matrix, Swarzkopf and Paul Mitchell, Stacy has a deep understanding of color and has an artistic and creative talent for transforming hair. From bold vivid colors, to natural subtle highlights and everything in-between, color is one of her passions. Pixie cuts, asymmetrical styles, precise fades and long layers are her specialties when it comes to cuts. Stacy draws creative inspiration from working with a variety of styles and clients, and uses that inspiration to create new and exciting looks for all of her clients.
BOOK STACY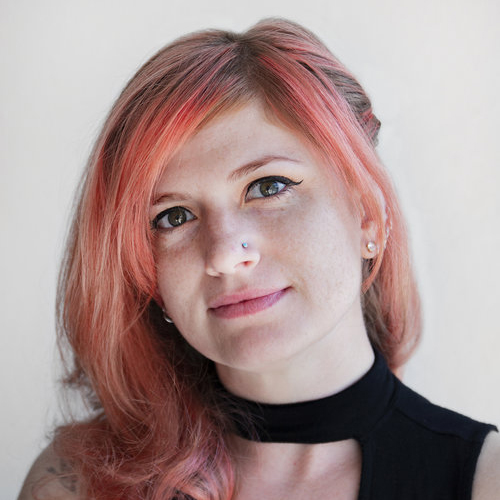 Lakshmi
Senior Stylist | Pronouns: She/Her | Instagram >>
Lakshmi approaches each cut, style, and color with a wealth of experience and serious creative edge. Lakshmi is ready for everything color: dramatic bright colors, balayage, natural highlights, and gray coverage and uses Wella, Pravana and Pulp Riot. Also ready for all cutting, she particularly loves doing short fades, pixies, long layers, precision a-lines, as well as texture and razor cuts. She can also give Olaplex treatments and eyebrow and lip waxing. With 13 years as a stylist, Lakshmi is happy to now call Above Ground her salon.
BOOK LAKSHMI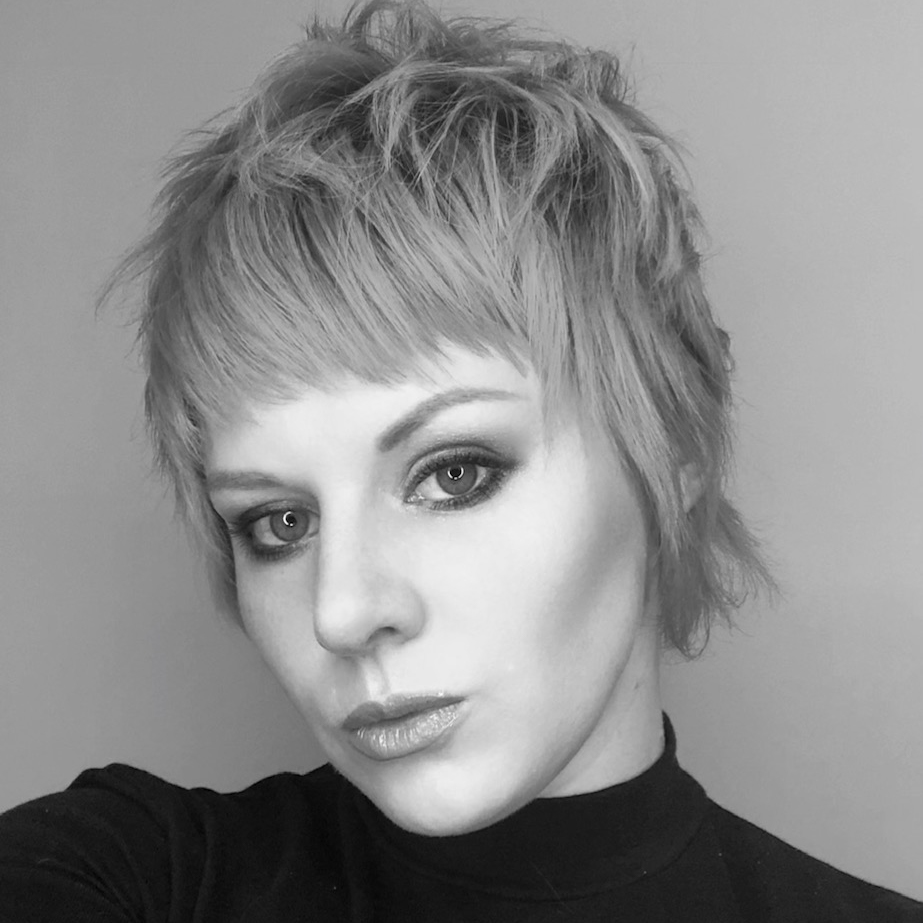 Lauren
Senior Stylist | Pronouns: She/Her | Instagram >>
Lauren has been working behind the chair for 5 years and attended training at Academy of Cosmetology Arts. She has trained under a myriad of international artists, traveling to hair shows for workshops on session styling as well as editorial work. Lauren uses Pulp Riot and Pravana color lines and specializes in:
• Precision cuts
• Shags and mullets
• Curly and textured hair
• Barbering & carving
• Vivid creative coloring
• Hair of all lengths
Combining her deep love of music, fashion, and art to creatively enhance each clients' unique expression of self is important for Lauren. She loves being able to interact with individuals in a personal way and hopes that her work will serve to uplift and inspire.
Lauren is a part of queer art collective called Secret Love that creates immersive art installations. She also has strong ties to Denver's music community, with over 10 years of DJing and event programming under her belt.
BOOK LAUREN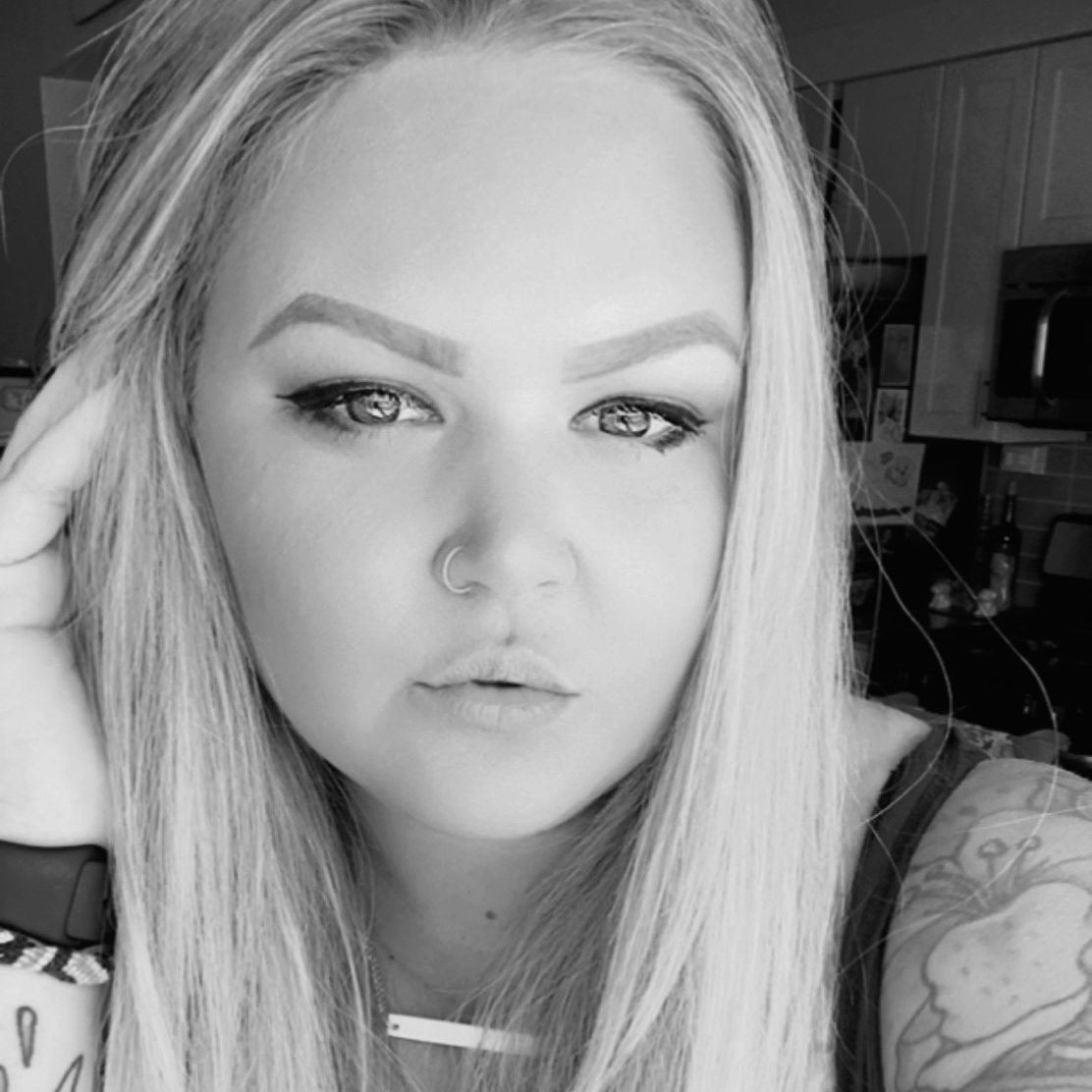 ALLIE
Senior Stylist | Pronouns: She/Her | Instagram >>
After spending her childhood in Des Moines, IA Allie has been in Denver for the past 21 years. She has 13 years of experience behind the chair, is trained in wella color and specializes in vivid colors, fades, and long haircuts. Allie's true passion is developing strong relationships in everything she does, both professionally and personally.
BOOK ALLIE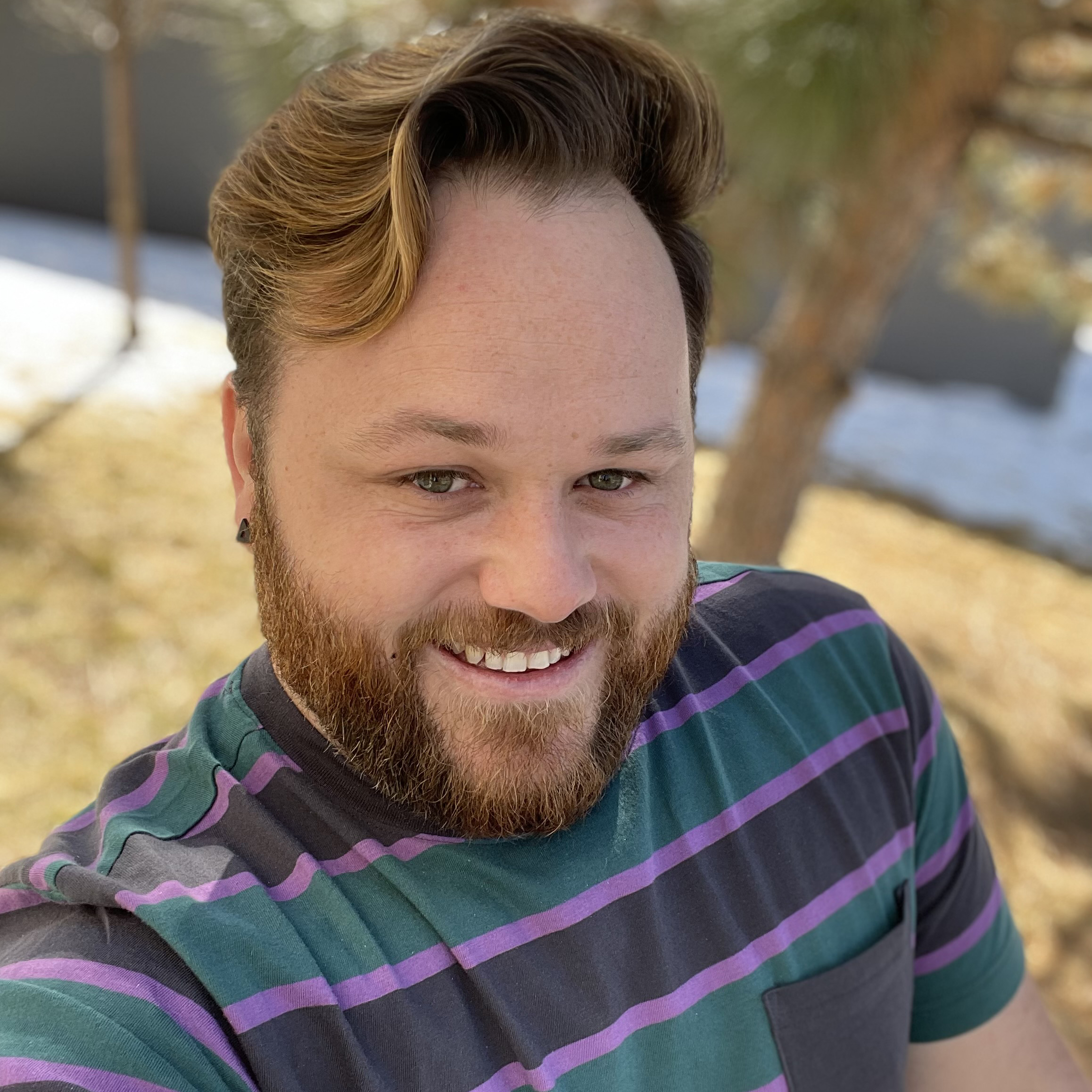 THOMAS
Senior Stylist | Pronouns: He/Him | Instagram >>
Thomas is originally from Los Angeles CA, and moved to Denver in 2017.  He has been working behind the chair professionally since 2012 and loves the continued energy and creativity each day brings. Thomas has advanced training in Redken, Goldwell, Bumble & Bumble, and Purology.  Among his specialties are precision cutting, color theory, and foiling/blonde techniques. His favorite part of doing hair is seeing the reaction on his client's face when he has created the perfect, individualized look for them.
BOOK THOMAS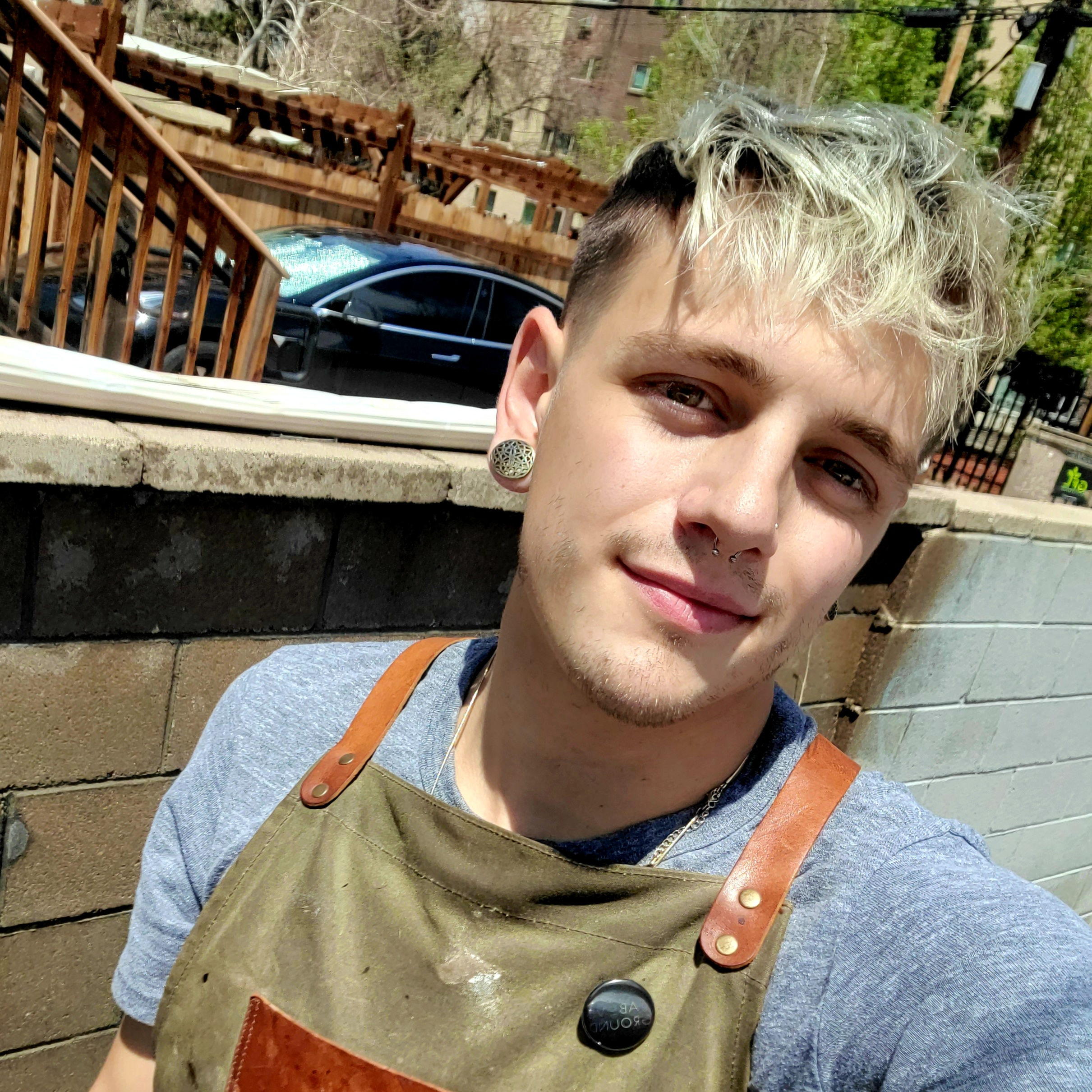 ROSS
Stylist | Pronouns: He/His
From the beginning, Ross has demonstrated exceptional passion and skill for styling hair. He was selected for the Aveda team for London fashion week while attending the Aveda Academy from 2015-2017. After an apprenticeship at Matthew Morris and a few years at Floyd's Barber Shop, Ross is so enthusiastic about bringing his talents to the Above Ground team. He specializes in fades, balayage and styling. If you're looking for a fun up style for a night out, a crispy fade, or a gorgeous natural balayage, Ross has you covered.
BOOK ROSS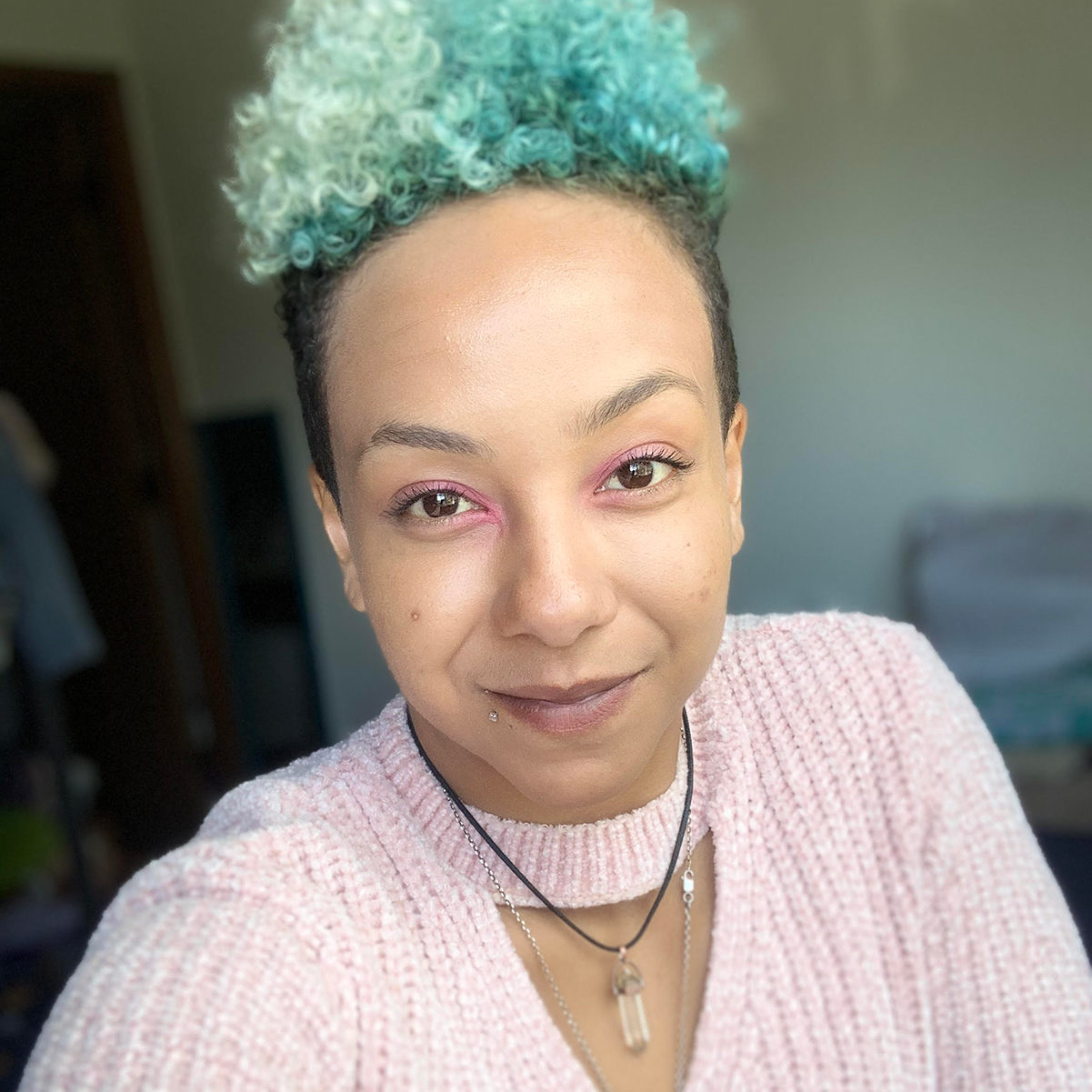 RHONDA
Stylist | Pronouns: She/Her | Instagram >>
Born and raised in Five Points, Rhonda is proud to bring her expertise in curly hair to Above Ground. With years of training from many curl specialists including Ouidad, she will take into account the health of the curls, coils, or kinks to keep them happy and strong! She specializes in all hair textures especially tighter textures (3c-4c), has a passion for protective styles (two strand twist, finger coil, flat twist, some braids), and finding the perfect color for your texture. Rhonda can't wait to provide you with the best service you deserve!
BOOK RHONDA